Free Worksheet:
"Delegate correctly"
This Worksheet will not only make your internal collaboration much more effective, but also strengthen the resilience of your employees at the same time!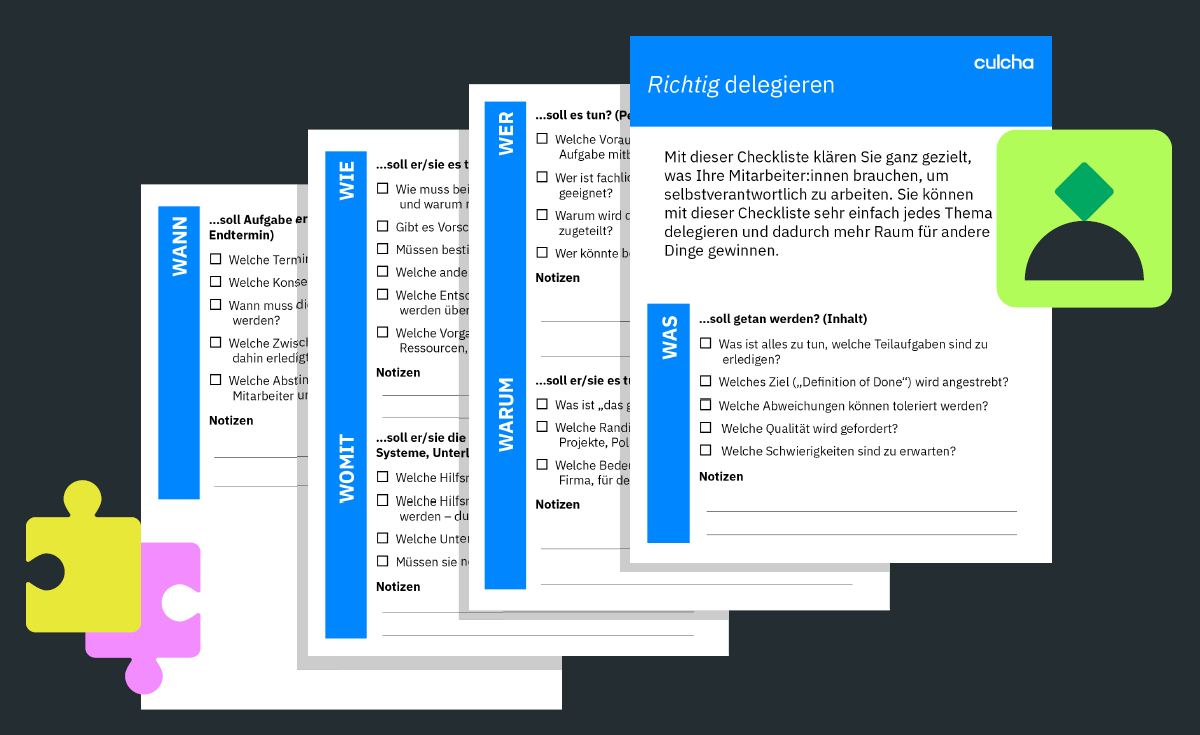 With this worksheet, you will clarify:
- Which tasks you can delegate
- Which framework conditions must be clarified for this
- Who should complete the task, how, why and by when.

You will motivate your employees, gain time, promote self-responsibility and strengthen the superpower resilience.